Ho Chi Minh is a melting pot city with many tourists from around the world coming to explore its breath-taking scenery. But for expats, travelling in a crowded city that is full of motorbikes isn't an easy task. There are hundreds of public transportations alongside with other conveyances for visitors to choose for getting around Saigon.
Here's an in-depth guide about public transportation in Ho Chi Minh city, which you can follow to get the most enjoyable journey.
For any expats, if you come to visit Ho Chi Minh city, your first arrival is always Tan Son Nhat airport, one of the biggest airports in Vietnam. From the airport, you can choose whether a taxi or buses to get to your hotel and start your trip in Saigon. You can find them at the entrance of the airport after collecting your luggage.
Remember to exchange your currency into VND for at least 500,000 VND ≈ $21.5 for travelling cost and some spare cash to spend in daily life in case where you live have a lower exchange rate.
Some tips for choosing your transportation from the airport:
- Bus: some buses you can catch to get to the city center from the airport
Bus 152: the cheapest one but not very convenient for many people. It runs through the city center from 6:00 to 18:00 and each bus apart for 20 minutes. The price is 6,000VND for the whole journey per person or large luggage.

Bus 109: a most favorable bus for expats to get to the airport. It runs from the airport to Pham Ngu Lao street from 5:30 to 1:30 and each bus apart for 20 minutes. The price is 12,000VND for the length under 5 kilometers and 20,000VND for over 5 kilometers per person.
- Taxi: it about 150,000 to 180,000 to District 1, some reliable taxi brands:
MaiLinh: green with a little bit white colors or you can call 028 38 38 38 38.

Vinasun

(more recommended): white with a little green and red colors or you can call 028 38 27 27 27.
Now, when everything is settled down, the next thing is travelling around Ho Chi Minh city
1. Taxi
Taxi is one of the easiest ways for travelling in Ho Chi Minh city since you can find them all over the street. The taxi drivers are good at recommend tourist attractions for you too so if you don't know what to do in your first time in Ho Chi Minh city, a taxi is a good option. But, be aware of scamming when the taxi drivers try to drive around for a longer distance. The best idea is using Google maps to know the direction first by 3G/ 4G on your mobile phone.
The taxi fare is also different among brands, but the price is not fluctuated much. For a 7-seat taxi, starting price is about 12,000VND for the first kilometer, 16,000VND for the upcoming kilometers and 14,000VND for 31 kilometer or higher. In District 1, you are able to visit most places with the price of less than 80,000VND.
One local tip for you: If you see a taxi driver sleeping in his car, don't hesitate to wake them up and become your driver. They are always eager to find more customers.
2. Xe om
An old-fashioned way of transportation in Vietnam known as traditional motorcycle taxi. You can find a "xe om" as an older man parked without a Grab coat at many intersections. Just come and tell them where your destination is and bargain the price down. Xe om is a fairly inexpensive way for travelling in a short distance, usually for travelling in the same district.
The price is usually about 10,000VND to 15,000VND between most hotel and tourist attractions but you must haggle before sitting on the motorbike. A demerit of xe om is most of them don't know English so you just give them your destination's location and bargain down the price. You will be given a helmet for safety during the ride, and trust me, 90% of the xe om are skilled drivers.
Xich lo or cyclo is a three-wheeled vehicle unique in Vietnam. Although a few countries in Asia have a cyclo, there structure aren't the same with each other. This type of transportation is preferred by the expats very much and there are many tours for you to experience the cyclo.
However, remember NOT to ride any cyclo you find on the street simply because most of them are scam, they will increase the price by many times compared with the price you have negotiated before by many stupid reasons. This is an issue happened to many expats so avoid it to happen. Ask your

hotel

receptionist to help you register for a cyclo tour. Big hotels always connect to these tours to help their visitors.
The average price for an hour riding cyclo is about 50,000VND.
There are tremendous number of buses in Ho Chi Minh city with more than 100 bus routes. With buses, you can travel everywhere around the city with only a small amount of money. Major bus stations are Ben Thanh station, Cho Lon station, Mien Dong station. From these stations, it usually takes one bus to get to all the major tourist sights.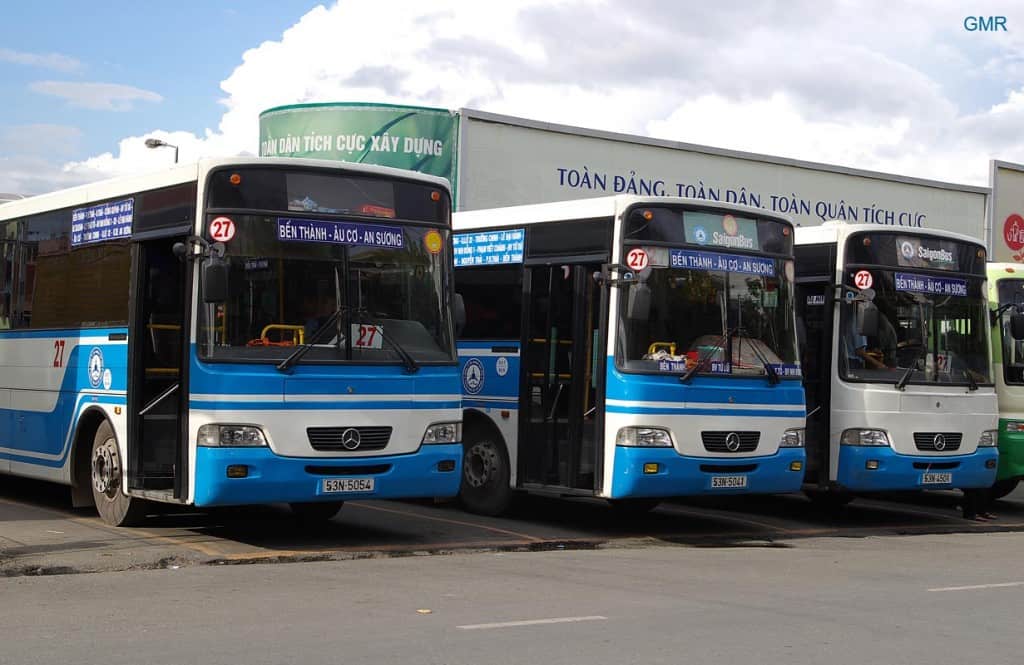 Be aware of thug, pickpocket and
perverted when going by bus. There are many crimes may occur on bus so make sure to rise your awareness against any situation. Ask for help from surroundings if needed is necessary.
The price for students is 2,000VND per person. The price for normal bus is from 5,000VND to 6,000VND per person. And the price for travelling bus such as 109 can get up to 20,000VND per person.
One thing you should remember that is saving the first seat behind the driver for pregnant, old people or people with disabilities.
In Ho Chi Minh city, there are a website called BusMap that help its citizen to get the shortest path as well as. Open that website to figure out your route and get to the right bus stop. It also appears the bus position for you to know how long you have to wait for the next bus.
Using these applications having a big advantage that you won't be overcharge or driving around for a longer route. When you booked for a car or a motorbike, choose your destination and the price will be calculated immediately. There are also some coupons for new user too, so it is a good way for travelling in Saigon.
In Vietnam for general and Ho Chi Minh city for particular, there are 3 famous transportation apps:
Grab

: this app was used the most with 60% of drivers in Ho Chi Minh city using it. On the street, you can see many drivers with a green coat and a green helmet with Grab's brand on it. You can come to a parked Grab Bike and add their code for an instant ride, escape from waiting time.

GoViet

: the 2nd famous for its successful marketing recently. More and more drivers are using GoViet since 2019. You can recognize them by wearing a red coat and a red helmet with their brand name on it.

BE: a new app from Vietnam to compete with Grab and GoViet. Although BE is made by Vietnamese, it is very new in Vietnam and less well-known than Grab or GoViet. You can recognize them by a bee's color coat and helmet.
However, there is one fun fact for those electronic motorcycle taxi. Most of the drivers wear a combo of clothes like a Grab helmet with a GoViet coat and they drive for both applications. So whether application you install, you can get access to driver easily.
For a lonely woman at night, an electronic motorcycle taxi is a best option to get home. You can track their position, show it to your friends and families to make sure there is no problem happening to you. If anything occurs, your companions can call the police immediately to rescue you. It is much safer than going on a taxi or a xe om late at night.
6. Tips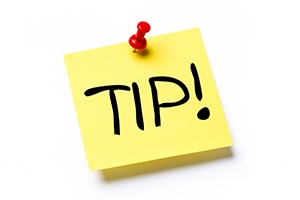 Ultimately, there are lots of ways for you to get to your destination, each have its own pros and cons. After reading this article, you can widen your knowledge and choose the suitable transportation for your own purpose. But make sure not to forget these tips:
Always bring some cash with you. Most of the transportation only accept cash so bringing a credit is useless.

Set up a 3G/ 4G (the link showing how is above) for your mobile phone to get access to the Internet. With Internet, you can get access to most feature, including using Google maps for direction or calling for help when necessary.

Bargain for a better price. In Asia, bargain for the price is a common thing in life. Expats from other continents should know about this to get the right price, avoid from overcharge.

Be friendly. If you are nice and friendly, the driver can share with you many great stories about the city so make sure not to be aggressive to other people for no reason.
I hope you can find this article helpful to you. If it is, make sure to give a like and a share for others to read about it
.